Clark Coffman and Rob Whitehead may have different responsibilities as the newest faculty fellows at the Center for Excellence in Learning and Teaching (CELT), but they both are trying to make connections that will benefit individuals and the community.
Coffman, an associate professor in genetics, development and cell biology, is CELT's graduate student and postdoctoral professional development faculty fellow, and Whitehead, an associate professor in architecture, is the high-impact practices fellow. The half-time appointments began this summer and last three and two years, respectively.
Leading initiatives
Whitehead's role centers around three initiatives — service-learning, project-based learning and open educational resources.
Service-learning curriculum incorporates community service into course instruction — for example, a city park clean up that leads to better waste disposal and recycling through data collection.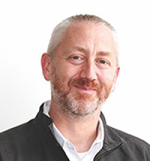 "Service-learning happens across all of the colleges in many different ways, but currently there is no common way to designate what courses are service-learning courses," Whitehead said. "One of my responsibilities is to get a group of people together who are doing service learning around campus and try to have us teach and learn from each other."
Whitehead wants to determine best practices and offer advice to instructors who want to modify or develop a service-learning course. Service-learning teaching and learning communities are underway, meeting once a month. Megan Myers, an assistant professor in world languages and cultures and Iowa Campus Compact engaged scholar research fellow, is helping lead the group.
"This is meant to engage the faculty, and then the faculty deliver the courses in a way that is effective for students," Whitehead said.
Whitehead also is coordinating project-based learning, focused on different ways courses or activities can be taught.
"It is essentially the idea of brainstorming, testing and implementing," he said. "This happens all over in architecture, engineering, ag and business. It often happens in capstone classes all around campus, but before this fellowship, there was no common practice."
Whitehead believes project-based learning will create even more interdisciplinary interaction. The first workshops are being designed for the spring semester. Ideally, this would dovetail with work that will happen at the Student Innovation Center, opening in January.
In addition, Whitehead will serve as CELT's lead on open educational resources, which includes the Miller Open Education Mini-Grants.
Preparing future faculty
Coffman directs CELT's four-course preparing future faculty program designed for graduate and postdoctoral students pursuing faculty careers. Participants are aided throughout the process by self-chosen faculty mentors who are not their thesis advisers.
"Since we are a university-wide program we can't really focus on individual disciplines," said Coffman, who took over the 18-year-old program from a professor of veterinary pathology Holly Bender. "We provide the large-picture view, and the faculty mentor provides the discipline-specific information."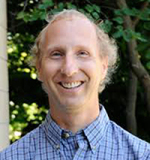 The first semester-long course covers the expectations of what faculty encounter at different institutions, from community colleges to top research universities. Participants create and polish cover letters, research statements, and vitae.
"We have faculty panels come in from a whole spectrum of institutions and talk about what faculty life is like, what the promotion and tenure process is like and how to put together an application," Coffman said. "We tell the students this course really is about finding your fit."
The next course continues work on job materials, such as diversity statements, but shifts focus to pedagogy. The third class provides teaching experience — greater than a teaching assistant — that could include teaching a section of a mentor's course. The final class is an independent study that can range from preparing research grants to portfolio development. The program could be completed in a semester and a half as some courses can be taken simultaneously.
Participants who complete the first two courses earn the designation of a preparing future faculty associate. Those who complete three courses are fellows, while finishing all four earns them the label of scholar. The levels of distinction can be beneficial when trying to land a first job.
"Being part of this program sets you apart, especially having this level of teaching experience in the classroom," Coffman said.
Seventy students enrolled in the first course this fall. Coffman is assisted by CELT program coordinator Karen Bovenmyer, who has helped guide 961 students through the program since its inception in 2002.
Coffman and Bovenmyer also work closely with the Center for the Integration of Research, Teaching and Learning on campus, a national program focused on effective teaching practices in higher education.
He also collaborates with the School of Education's graduate student teaching certificate program aimed at graduate students looking to become professors.
"It is like preparing future faculty plus," Coffman said.
Re-posted from Inside Iowa State's New CELT faculty fellows aim to grow impact (November 21, 2019) web edition