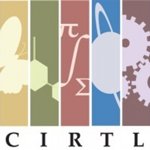 Once you have clear learning objectives for students, you can better measure what they know coming into your class, and observe where they are currently. The use of formative assessment as a diagnostic tool helps everyone, by giving students multiple opportunities to practice and self-assess their skills and knowledge in a developmental way before they are actually tested in a high-stakes setting.
Wednesday, January 20
12:00 pm to 1:00 pm in 2030 Morrill Hall
or visit the CIRTLCast Series website to join on your own
---
*Facilitated by:*
Barbara Masi, Director of Education, Innovation & Assessment Initiatives; Arts, Sciences & Engineering, University of Rochester
*CIRTL Cast Series: January: Assessing What Students Are Learning*
This series will provide new and experienced instructors with a stronger foundation in designing classes around meaningful learning outcomes and authentic strategies for assessing what really matters. Each session will include opportunities for practice with assessment techniques being introduced, via discipline-specific case studies for discussion in smaller breakout rooms. This series is organized by Cornell University through the CIRTL Network.
This event is coordinated by the Center for Excellence in Learning and Teaching (CELT). Iowa State University is a member of The Center for the Integration of Research, Teaching, and Learning (CIRTL) Network. CIRTL is an NSF Center for Learning and Teaching in higher education. Visit the CIRTL website to learn more.