Tuesday, March 1 from 1:00 p.m. – 2:00 p.m. CT

Visit EventBrite website to register
A social psychologist and an engineering educator lead a discussion with participant examples!
In this interactive dialog webinar you will:
Explore examples of bias common in engineering.
Experience and learn a bias debriefing process.
Examine identity and its relationship to bias.
Learn of resources for developing bias reduction strategies.
Shape the discussion when you register. Following active learning principles, we invite registrants to share examples and experiences of unintended bias prior to the webinar to help us shape meaningful dialogue about bias.
Want to get MORE out of this webinar? Unfamiliar with unintended bias or need a refresher? Watch these brief prerecorded presentations on unintended biases:
| | |
| --- | --- |
| | Dr. Goodwin's recording is entitled,  "What ARE Unintended Biases?"  In her presentation, Dr. Goodwin distills and shares research on the cognitive processes that lead to biases and consequences for equity and inclusion in engineering. |
| | Dr. Cross' recording is entitled, "Unintended Bias in Engineering Education."  In her presentation, Dr. Cross walks you through 3 case examples to assist you in the exploration of bias as it is embedded in common engineering education interaction. |
Our Facilitators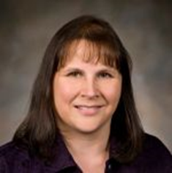 Dr. Stephanie A. Goodwin
Director, Faculty Development and Leadership, Wright State University
Dr. Stephanie A. Goodwin assesses, develops, and implements campus-wide faculty development and leadership initiatives. Her scholarly expertise and interests include social biases (e.g, stereotyping, prejudice, discrimination), with projects on implicit biases, impression formation, and social power. Prior to her role in FD&L, Dr. Goodwin served as program director of a multi-institutional NSF ADVANCE effort to promote faculty equity and success in STEM disciplines. She earned a B.S. in Psychology from the University of Texas at Austin, and M.S. and Ph.D. degrees from the University of Massachusetts at Amherst. In 2008, Dr. Goodwin was elected Fellow of the Society of Experimental Social Psychology, in recognition of her contributions to social psychology as an empirical science.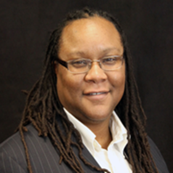 Dr. Kelly J. Cross
Researcher, Illinois Foundry for Innovation in Engineering Education, University of Illinois at Urbana-Champaign
Dr. Kelly J. Cross collaborates with teams of engineering faculty on implementing and assessing instructional innovation. Her scholarly expertise and interests include diversity and inclusion in STEM, teamwork and communication skills, assessment, and identity construction. She earned a B.S. in Chemical Engineering from Purdue University, M.S. in Materials Science and Engineering from the University of Cincinnati, and a Ph.D. in Engineering Education from Virginia Tech. In 2015, Dr. Cross was inducted into the national Bouchet Honor Society, which recognizes outstanding scholarly achievement and promotes diversity and excellence in doctoral education and the professoriate.
Small teaching changes foster inclusivity
for women and underrepresented men
with benefits for ALL students
Engineering Inclusive Teaching
This webinar is a product of the Engineering Inclusive Teaching (EIT) project, a 3-year program led by WEPAN and funded by the National Science Foundation. Learn more about the project and sign up to be included on the EIT mailing list: